"Working at Signature is a great chance for me, because I can do what I love." - Lisa
Hemp is definitely the first thing that comes to my mind when I think about Signature and the reason is quite obvious. But Signature is so much more.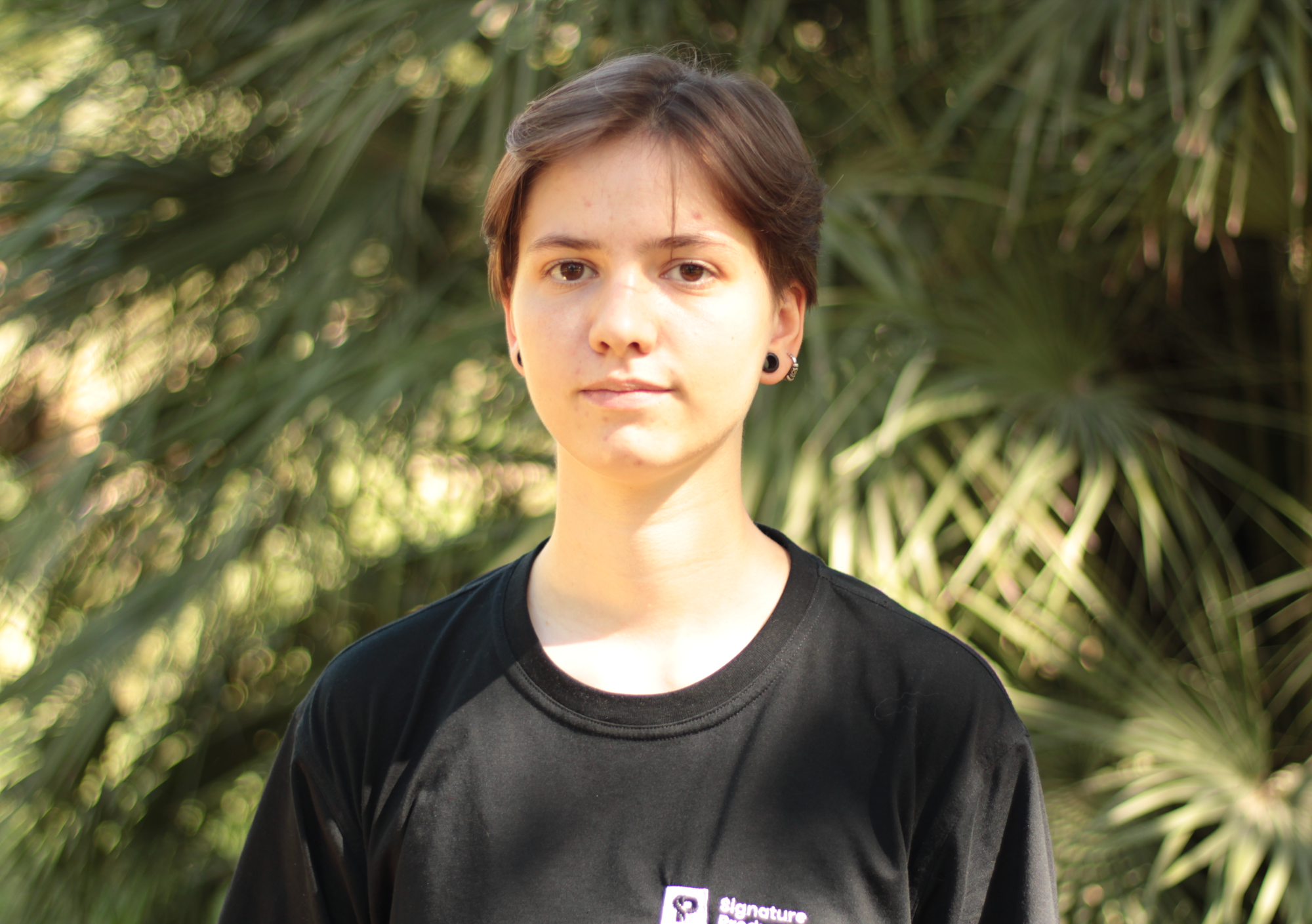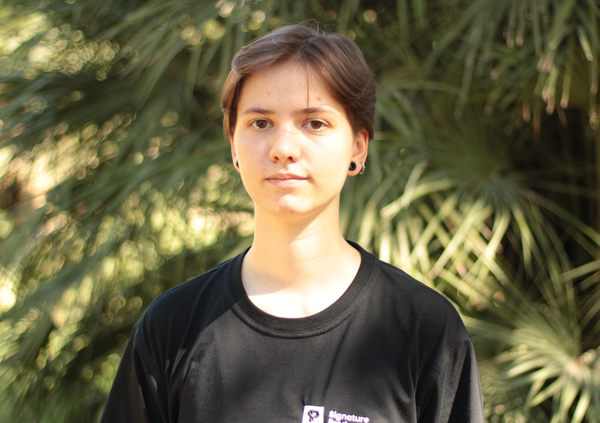 When I was asked as a child what I wanted to be when I grew up, I wasn't sure  what profession exactly I wanted to pursue, but it was always clear to me that I wanted to do something with video production. That's the reason why I trained as a media and graphic designer.
But unfortunately there aren't that many design jobs in Dresden, where I live, so I had to work in a shop for handicraft supplies.
A friend of mine I know from before texted me and told me about the company he worked at, called Signature Products, and that they were looking for someone for the design department. I was very happy that this would give me the opportunity to leave my job in retail and I applied immediately.
As you can see, it worked and I was and still am very happy about it. Not only because I can work in a design job but also because the company is about hemp.
I wasn't totally into hemp before Signature, but I have a few friends who know quite a lot about it, so I already had some basic knowledge about hemp and I thought it was very cool.
In the time since I started working for Signature, I have learned a lot about hemp and integrated it into my daily life. For example I love to make pancakes with our 70% hemp protein or mix it into a shake. These shakes are just amazing as they are very healthy, give energy and keep you full for a long time. I've never really used protein before, but our hemp protein is just great.
Many people I talk to are interested in my work and excited about what we do and what can be done with hemp. However, older people are often more sceptical about hemp or make fun of us, because especially in the older generations hemp is not very popular.
When I meet people they are often curious about us but it's still very often that I have to explain that we work with the crop hemp and are not illegal drug dealers. There are still so many people who have no idea of the many possible uses of hemp.
This is one of the reasons why I love my new task at Signature. At the beginning of my employment I mainly designed in-house handouts or made layouts for templates. But recently we started our own YouTube-Channel with the aim to educate people about hemp and what we are doing as a company.
In cooperation with others I think about topics which could be interesting and when the script is ready I do the illustrations and animations and edit everything together into a video. This is exactly my thing and I hope we can reach many people and spread the knowledge about hemp.
After waking up, I usually start my day with a short walk with my dog, which I often use to go to the nearest bakery and get a cup of coffee and something to eat. After I have had breakfast, I start work by checking what I have to do, what is urgent and organising my tasks for the day.
I usually try to do my 6 hours of work at a stretch and only take a short break in between, because then I can really concentrate on it.
When I call it a day I usually go outside for a walk. Sometimes it's very long and sometimes it's rather short, sometimes I walk alone, but mostly I walk with my dog. It always depends on my mood and the weather, but either way it's great to clear my head and get some fresh air.
I love the freedom of remote work. At the beginning I wasn't sure if I would like it, but I have found that this way of working is very comfortable for me, whether it's the ability to work from wherever I want or the flexibility I have with my working hours.
However, the best thing about working remotely for me is that I have so much time to spend with my dog. He is a little grandpa already and it's amazing that he does not have to be alone but has someone there all day long.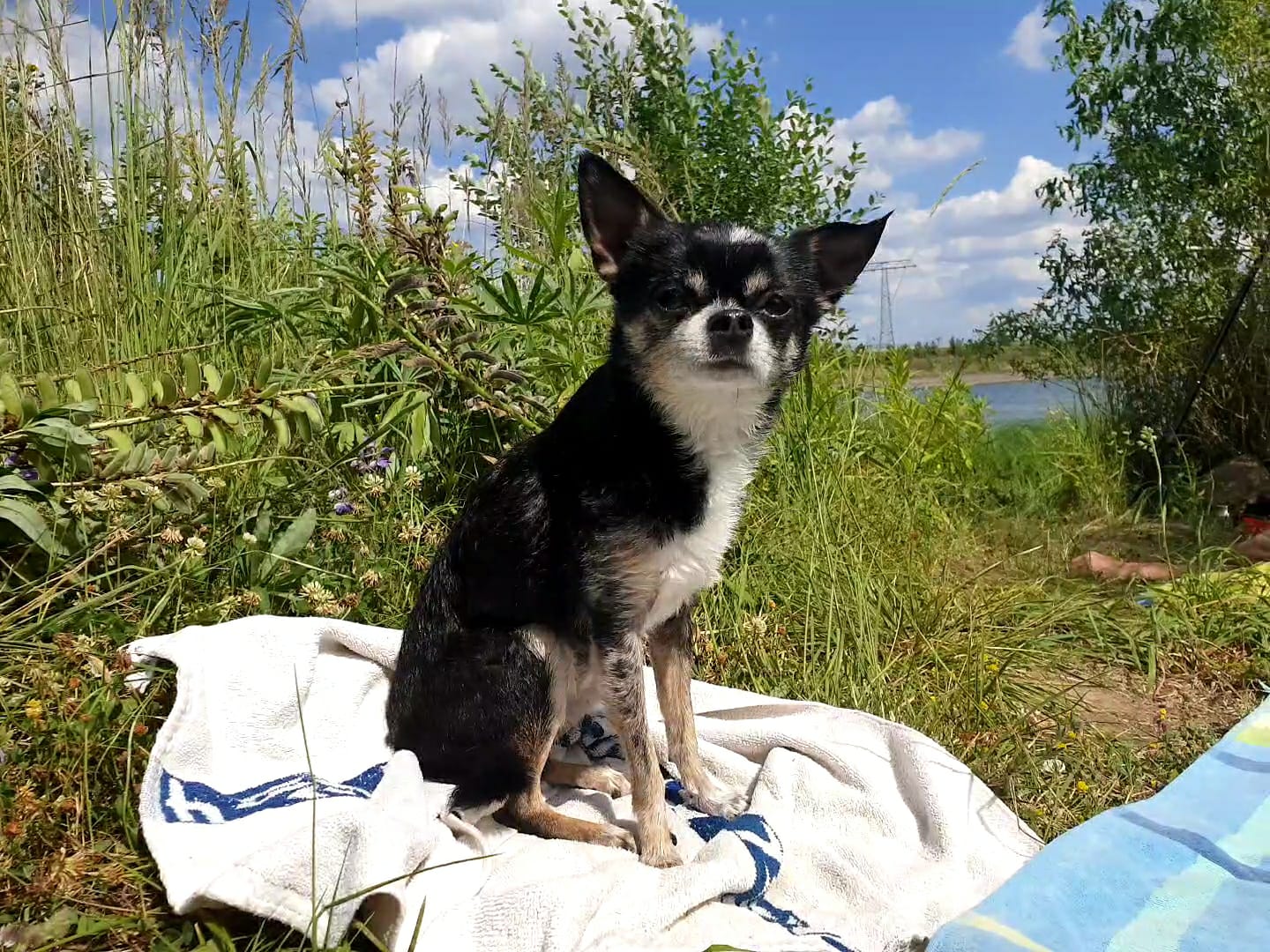 Hemp is definitely the first thing that comes to my mind when I think about Signature and the reason is quite obvious. But Signature is so much more. It's a great bunch of young people who like to work with each other. Everyone is on eye level and that makes the work as a team much easier, more effective, and definitely more fun.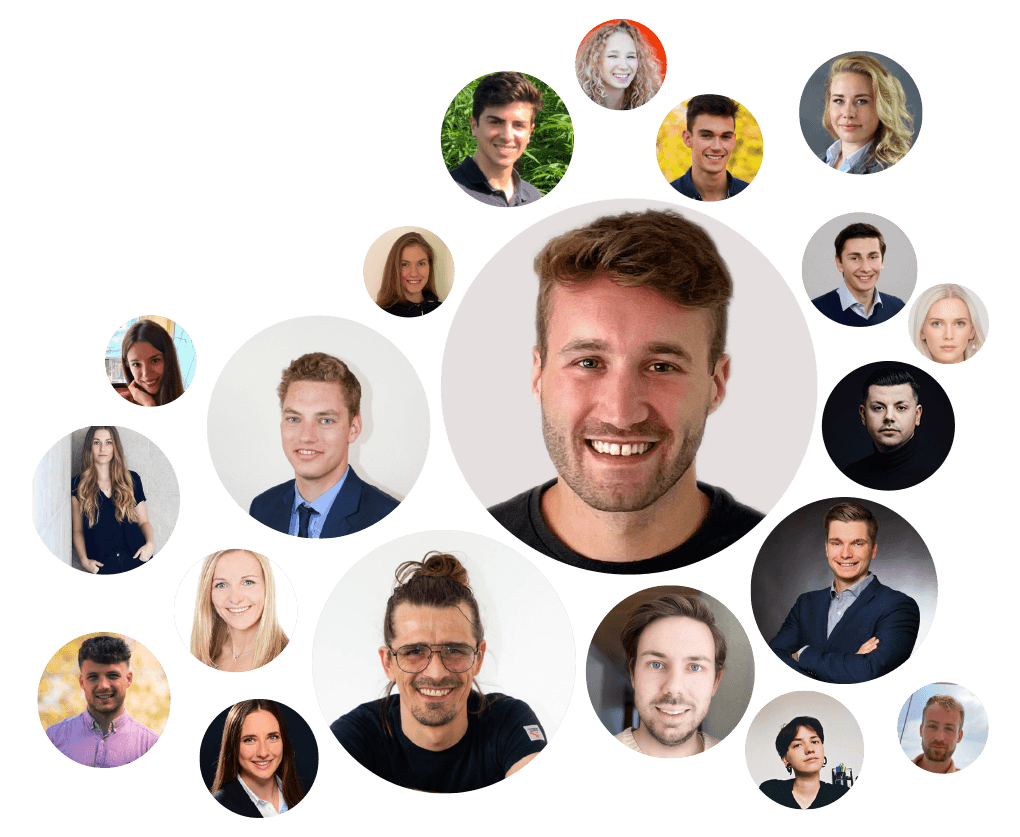 Working at Signature is a great chance for me. Animating and producing videos allows me to do what I love, and it's even a subject that I find very interesting and am fully behind.
I have a lot of freedom and can be very creative, and I hope that our videos reach as many people as possible!
Here is the link to our first video. If you are interested, you can subscribe to the channel to never miss a video: