Pioneering the Future of Cannabis in Germany: Introducing Die Hanf-App GmbH and Celebrating a Landmark Investment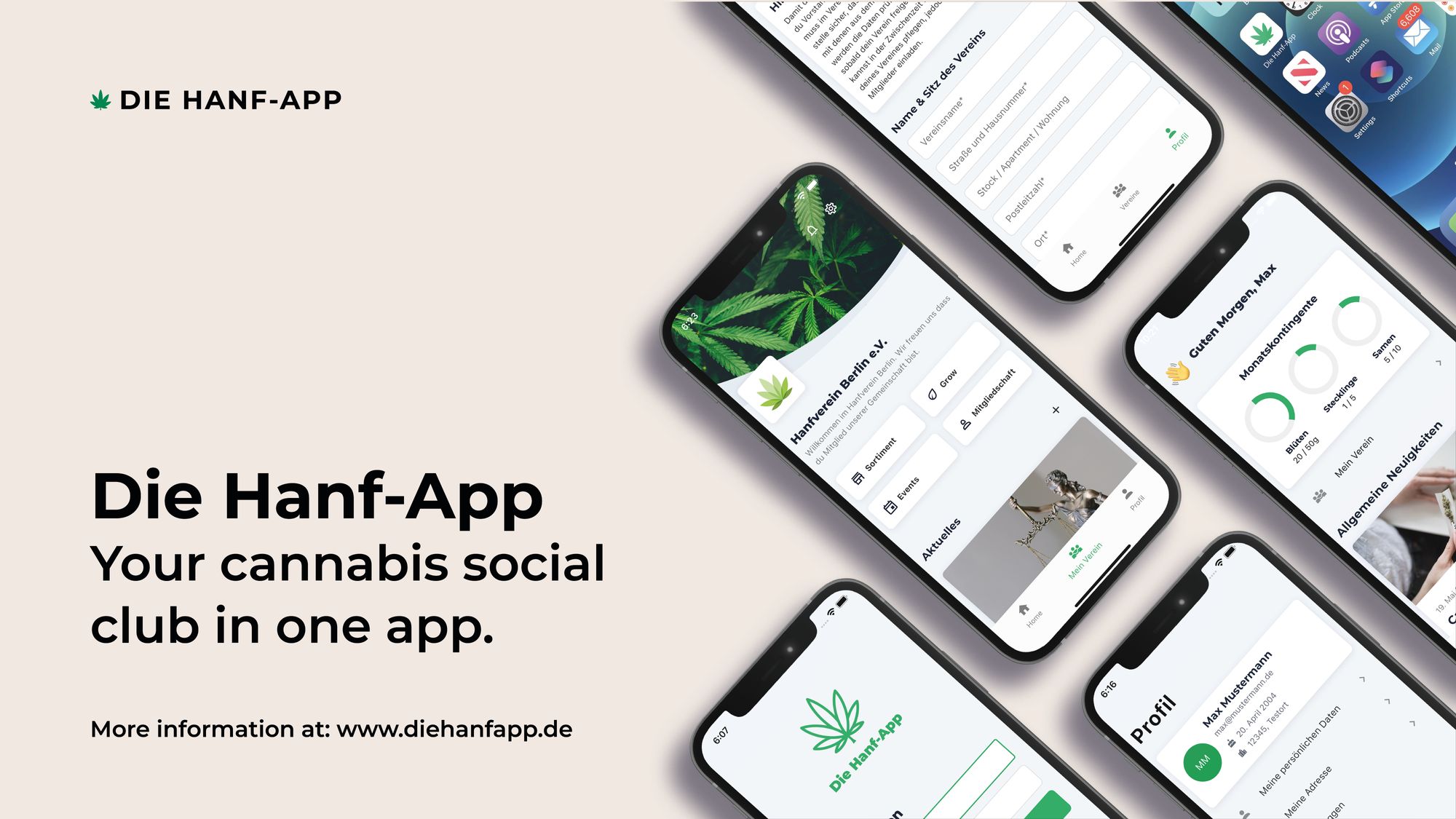 It's a remarkable day for Signature Products and the broader cannabis industry in Germany! We're thrilled to announce the establishment of our new subsidiary, "Die Hanf-App GmbH," alongside an oversubscribed investment round.

Connecting the Dots: Founding, Funding, and Future
The creation of Die Hanf-App GmbH has sparked a surge of investor enthusiasm, leading to a fully oversubscribed investment round. This pivotal support from our existing European backers, industry veterans, and new heavyweight investors from the U.S. sets the stage for our exciting journey into recreational cannabis, just as Germany prepares for legalization.

Why "Die Hanf-App"?
Cannabis clubs in Germany face complex challenges, especially with the intricate regulatory requirements under Pillar 1 of the country's cannabis legalization framework. Die Hanf-App comes as a timely solution to these problems, offering an array of services that simplify compliance and documentation and gives the members a community platform The best part? All these premium services are FREE for clubs and members.

Key Features

Free Accessibility: Both cannabis clubs and members can use the app without any charges.
Member-, Inventory Management & invoicing: Streamlined processes for smoother operations.
Flower Reservations: Reserve your favorite buds in a heartbeat.
Events & News: Stay updated on club happenings and industry news.
Full Compliance & GDPR: Rest assured, all regulatory requirements are covered.
Immediate Impact

The app has had an immediate impact with over 50 clubs onboarded. This translates to more than 17,000 potential users from the first month itself!
Limited Advertising Slots Now Open

In line with our community-first approach, the advertising spaces on the app are extremely limited. However, the good news is, they are now open for booking, and the first slots have already been filled!

Strategic Partnerships

We are delighted to partner with leading brands like Smoking, Terploc, Growbarrato to bring you an enriching experience.

Conclusion

With the upcoming legalization of cannabis in Germany, Die Hanf-App aims to be the go-to platform for cannabis clubs and their members. With a fully oversubscribed investment round and growing user base, we're geared up to play a key role in shaping the future of Germany's cannabis landscape.

Come join us on this exciting journey!
Visit our website www.diehanfapp.de for more information.