The GANS 23 Conference: A Springboard for the Cannabis Industry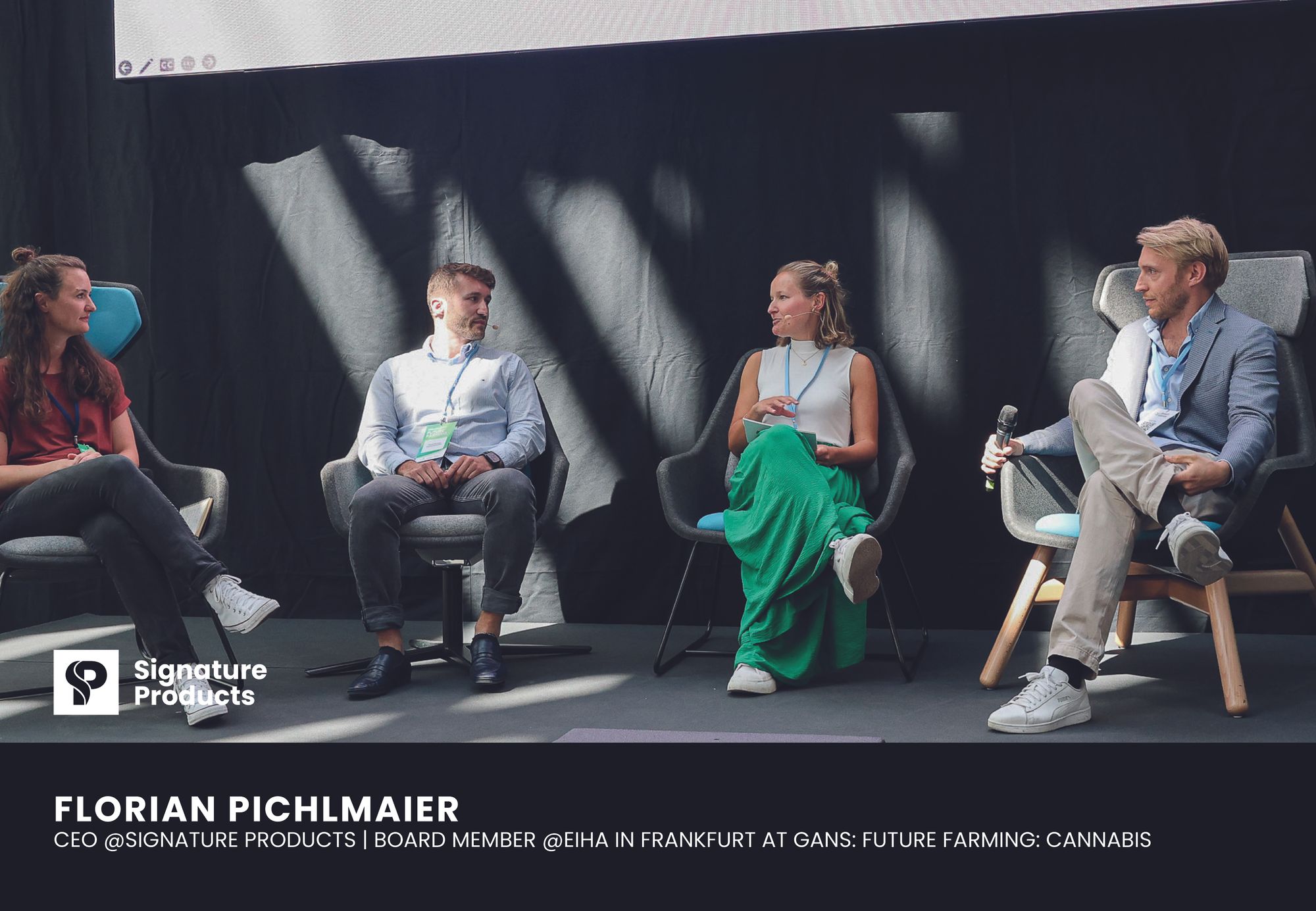 The GANS 23 conference at the TechQuartier in Frankfurt recently gathered leading experts and visionaries in the cannabis industry to explore the ever-evolving topic of cannabis legalisation and the immense potential of industrial hemp. As part of this important event, our CEO, Florian Pichlmaier, took part in an exciting panel discussion on the topic of "Marijuana farming - between opportunities and regulatory requirements". In this article, we take a look at the conference and highlight the exciting discussions as well as the inspiring insights gained during the event.
Over 200 guests and speakers from the fields of agriculture, science, politics and entrepreneurship came together to discuss challenges, ideas and solutions for sustainable agriculture and food systems. The event featured more than 30 speakers, including renowned experts and industry leaders.
The panel discussions and presentations focused on key trends, technologies and initiatives. Topics such as carbon farming, regenerative agriculture, marijuana cultivation as well as AI and robotics took center stage. The economic and political framework conditions for innovations and start-ups in the German agricultural and food industry gave rise to constructive debates.
Our CEO, Florian Pichlmaier, brought his extensive expertise and experience in the cannabis industry to the panel "Marijuana Farming - Between Opportunities and Regulatory Requirements". His participation allowed to gain important insights into the current opportunities and challenges of cannabis cultivation. In particular, he emphasised the need for a balanced approach to regulatory requirements in order to promote sustainable growth in the industry. Florian Pichlmaier presented innovative approaches and ideas that help to advance the cannabis industry and set new standards.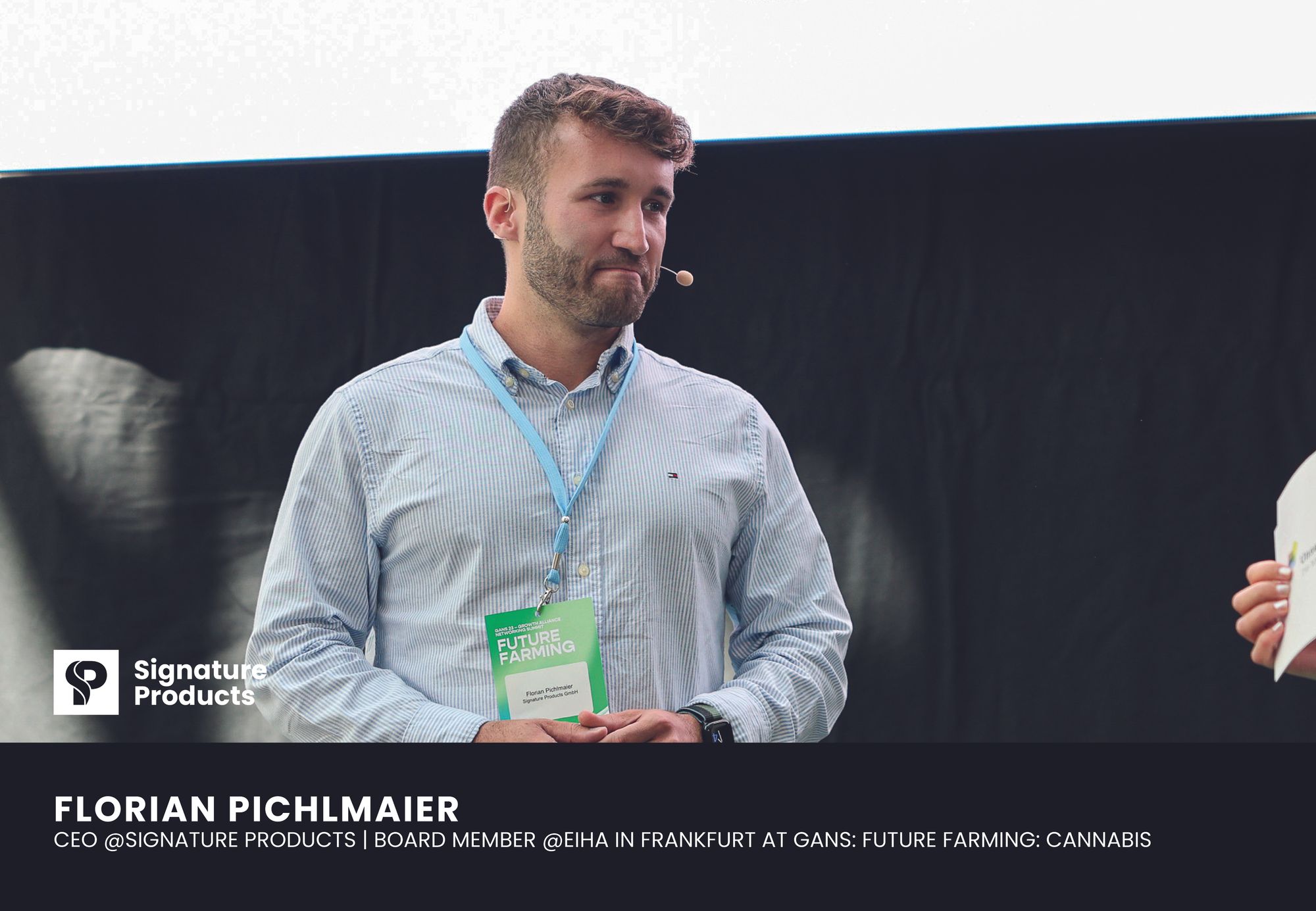 The GANS 23 conference served as a springboard for the cannabis industry and provided a platform for knowledge exchange, collaboration and inspiration. By bringing together experts and visionaries, the event demonstrated a collective determination to drive the industry forward, challenge norms and shape its future.
Florian Pichlmaier's participation in the GANS 23 conference underlines Signature Products' commitment to the cannabis industry and the enormous potential of industrial hemp. The conference provided a unique platform to exchange ideas, discuss regulatory challenges and explore new opportunities. Through the collaboration of leading experts and visionaries, the foundation is laid for a promising future of the cannabis industry. Florian Pichlmaier and other participants are determined to push the industry forward, challenge norms and reshape the cannabis industry. The GANS 23 conference was a significant event that highlighted the industry's momentum and paved the way for further growth and innovation.