"Signature Products means growing together step by step, and I am excited to see where our path will lead." - Max
One evening Tobi called me and told me that he and a friend of his were in his office and had a great business idea and that I should come and have a look at it. That day I tried CBD for the first time.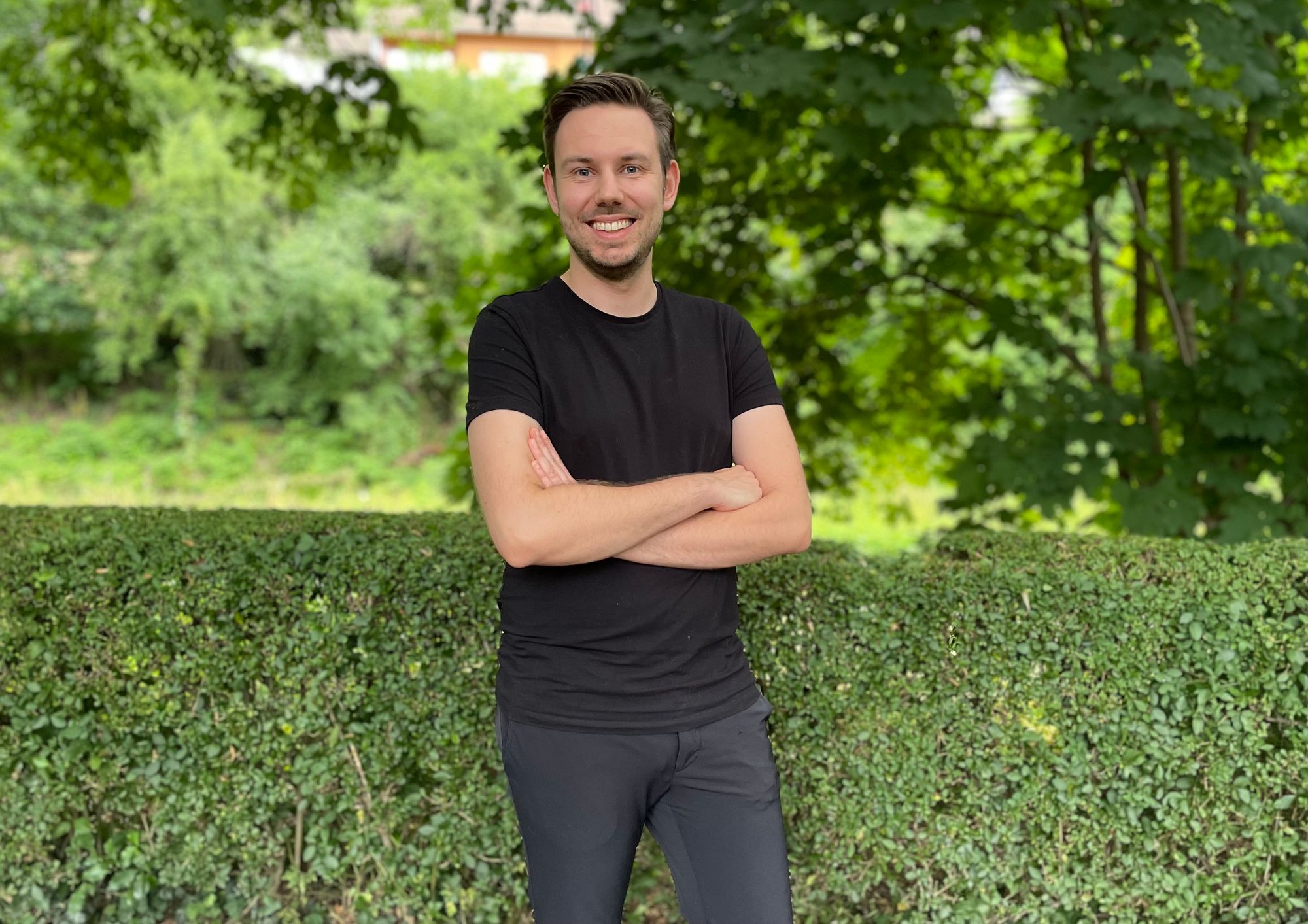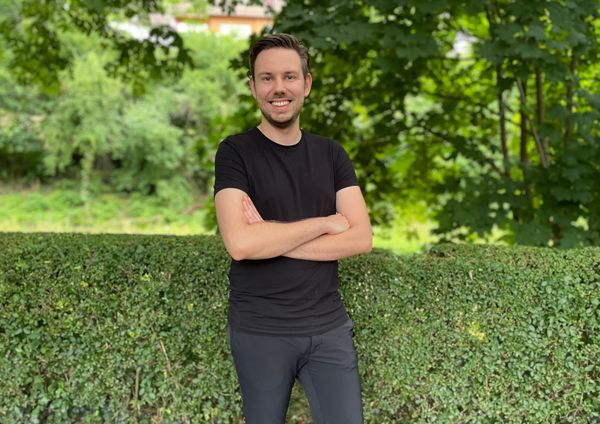 My journey at Signature starts with a pretty crazy story. Before Signature, I studied computer science and during that time I worked with an advertising agency, helping them program websites for their clients.
One day, the agency lead came to me and asked me if I could help him with a website for a customer. This customer was Tobi, who is our CPO today. We got along very well and started to meet more often to work together on various projects.
One evening Tobi called me and told me that he and a friend of his were in his office and had a great business idea and that I should come and have a look at it. So I drove to his office and when I entered the room there was white powder all over the table. I thought, "OK, now he wants to start selling drugs.", but in fact the white powder was CBD isolate which they had bought to sample. That evening I tried CBD for the first time.
In case you didn't guess it until now: Tobi's friend was our CEO Florian. Their idea was to fill the powder into capsules, because Florian knew this from the USA, and to sell them on Amazon. But very quickly we came across CBD oils and after Amazon wouldn't sell them, we opened our own online shop called BUDDY. My first task at Signature was programming the website and designing our BUDDY oils and packaging.
Back then I could never have imagined what would develop and where we would be three years later.
From the very beginning, my tasks were mixed. I took care of all the IT stuff, of course, but also handled the marketing department and created the design of the BUDDYs and the whole look of Signature, until Anna joined us and took over the marketing department so I could focus on advancing us digitally.
Today, my tasks range from IT to marketing to process development. I also live near our home-base in Pforzheim and check in with Laura, Tobias and Jovan sometimes. This gives me a different perspective on some of the issues we deal with and I can integrate this into our process development.
My days are always different and that's something I love about the work at Signature. In my opinion there is nearly something as boring as doing monotone work or the same thing for a long period of time.
At Signature I do exactly what I like. Computer science is not only work but also a hobby for me and I love solving problems of all kinds. I also don't have a problem with working very long hours, because as long as you do something you enjoy in your job, it doesn't feel like work.
Choose a job you love, and you will never have to work a day in your life.
- Confucius
One time I had a call with David which lasted for 5 hours and we only had a short break to eat something. We didn't intend to have such a long call, it just happened. But it was actually quite fun and productive.
Even though I like what I do I don't like getting up in the morning. Every day I kind of fall out of my bed to my desk and start with my first kick-off call at 8:30am. In the short break between this and  our marketing kick-off call I make myself some coffee and eat a little bit.
Afterwards I feel quite awake at least, and me and my girlfriend go for a short walk with our dog. The only other fixed thing is that my girlfriend and I cook together every day around 4pm. Apart from that my days are always different.
During the day I get a lot of messages from other people who want some input from me, and I have this tic that I have to answer within 15 minutes at the most, because otherwise they can't go on with their work. This leads me to getting interrupted a lot and makes it hard for me to fully immerse myself in my own projects.
So my time when I can work best and most concentrated is actually in the evenings and at weekends when there are no interruptions.
I am definitely more productive when I work alone at home, but I love going to our office and meeting Laura, or Jovan from our marketing team and working with them. In my opinion, we manage to communicate very well at Signature and although it has become quite difficult because of Corona, we try to get together in person as often as possible.
A very positive aspect of remote work is that I can enjoy my favourite part of the day which is spending time with our cat or walking the dog. It's a great opportunity to move a bit and get some fresh air. I also find it very relaxing and my eyes feel much better afterwards, because sitting in front of the computer all day can be very exhausting.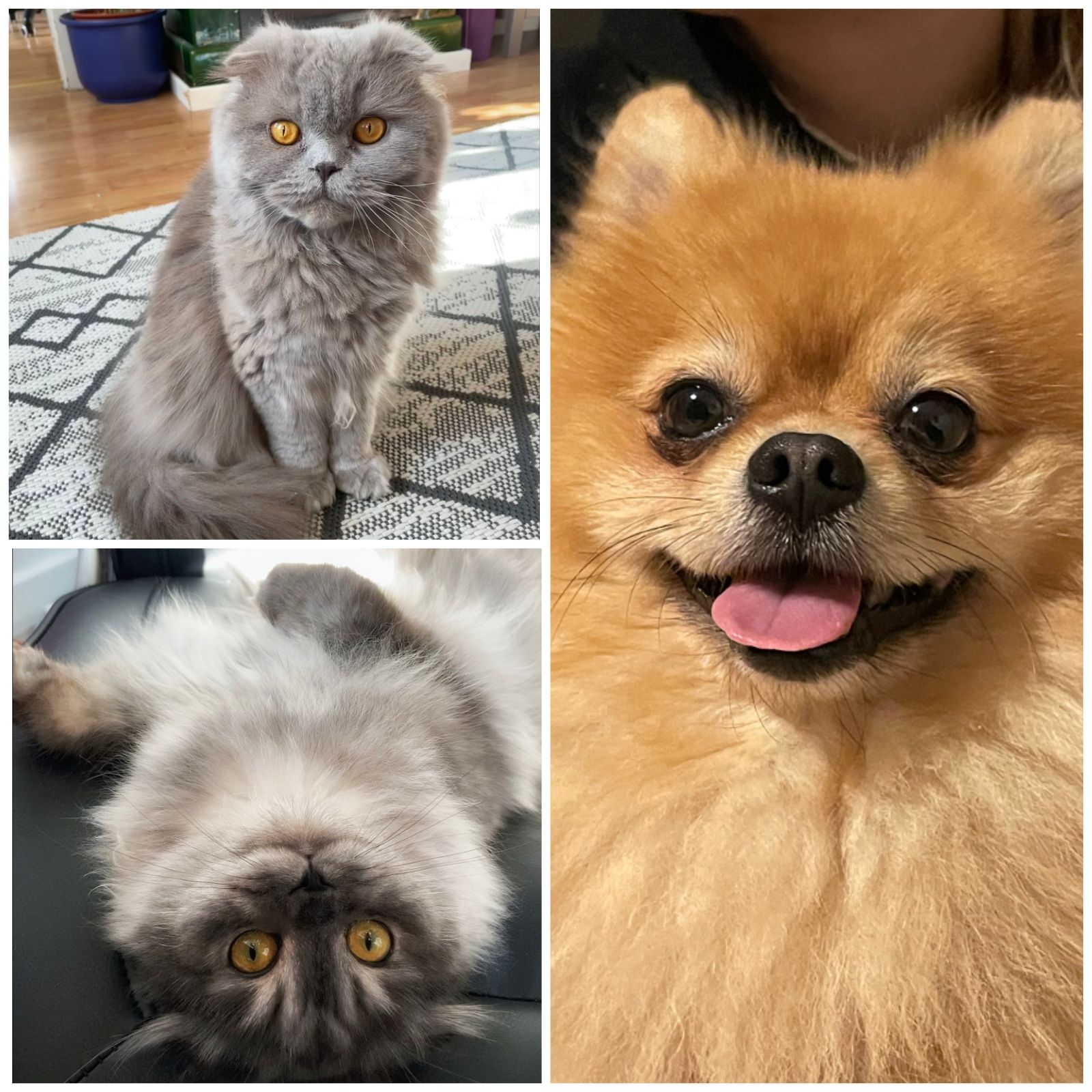 Signature is the reason why I know so much about hempt today. My all time favourite of our products are the peeled hemp seeds, for example as a special ingredient in my breakfast muesli. These small seeds give me a lot of power and definitely deserve the name "powerfood".
Another one of our products I started using recently is our crude oil which we sell whitelabel. It differs from normal CBD oil in that it is obtained directly from the extraction of hemp, without further distillation or processing. This makes it a very natural product and I love it.
My mother was a bit sceptical about hemp at first, but now she loves our CBD oils. In general, my environment is very positive towards hemp and I even have to bring my hairdresser some hemp seeds every time I go there.
Many think only about the drug when talking about hemp. If you try to tell them about hemp and you start with CBD, they are like "Oh, not this pseudo, placebo thing again...", but if you tell them about hemp as a meat alternative or our nibble hemp they are always gobsmacked.
In my opinion it's very amazing what you can make out of hemp. Like the hemp seeds which can be processed to hemp protein or the aforementioned meat alternatives. And also the hemp fibres which can be used for house insulation, in the automotive industry as paper, or for clothes.
As a start-up, we are in a very good phase right now, where we can grow as a company together with the industry itself, make connections with farmers, and build the market. But because this new industry is still changing direction very often at this stage, as a start-up we are changing with it. That's why Signature is very varied and lively in many ways like our everyday work, our product portfolio and the company itself. This brings new challenges everyday and makes the work so exciting.
Everyone who works at Signature doesn't just dully do their job, but brings their own personality to it. Of course, the personality of our CEO Florian is the most influential, but every individual, from sales to our warehouse to marketing, shapes the company and makes Signature unique.
Signature Products means growing together step by step, and I am excited to see where our path will lead.