Our Marketing Get Together in Valencia, Spain
Lisa, Jovan and I had a Marketing Get Together in Valencia, Spain last month which also included members of the rest of our team.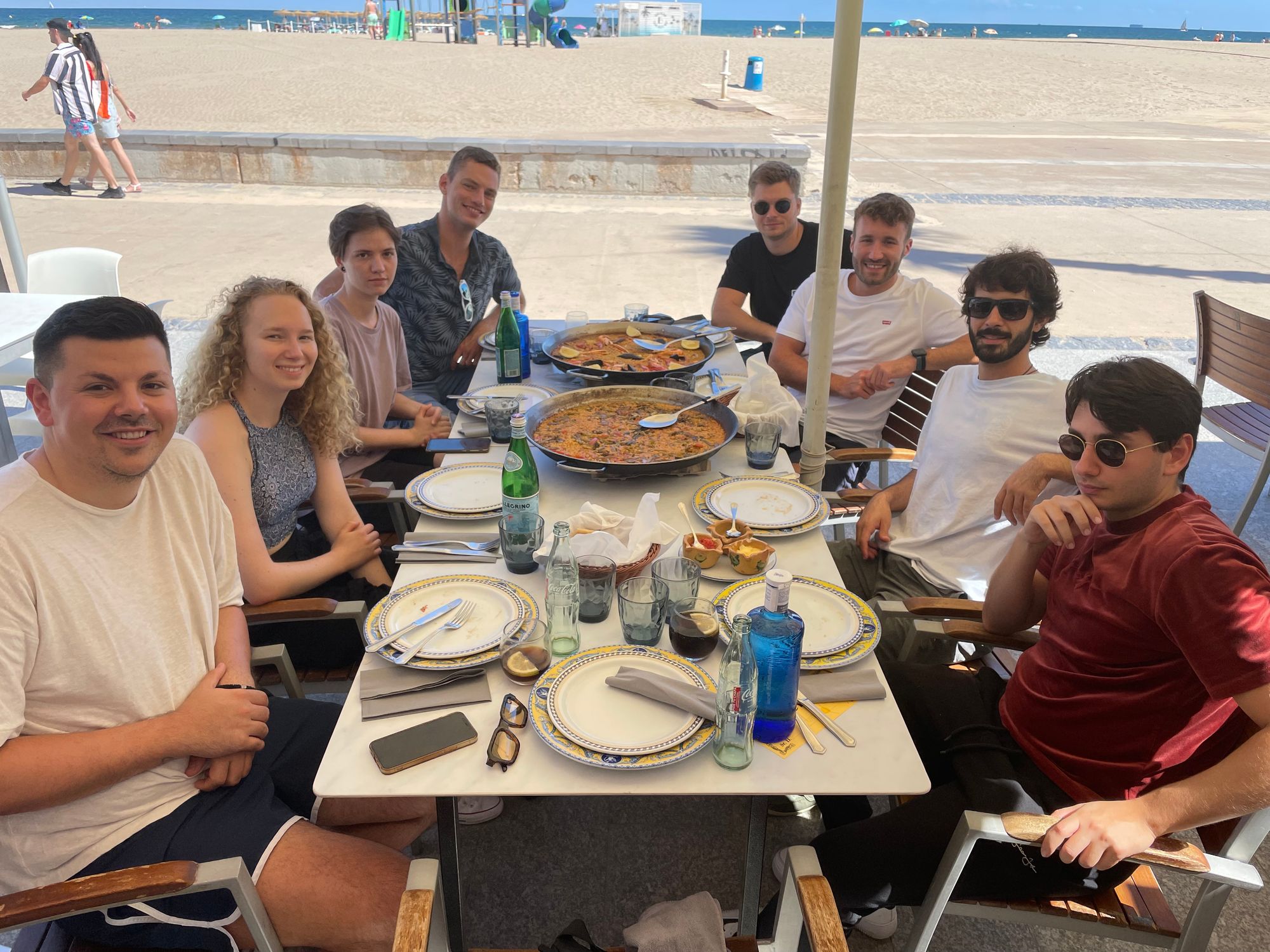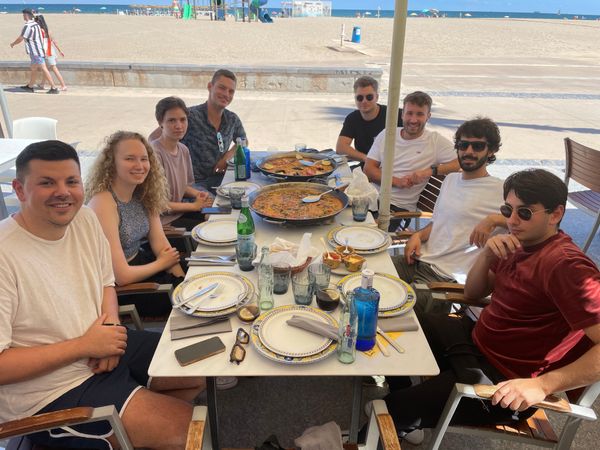 Lisa, Jovan and I had a Marketing Get Together in Valencia, Spain last month which also included members of the rest of our team. Although the members of the sales team did a separate get together, both our teams met up together very often.
I flew to Valencia with Lisa, Jovan and the others were already there. The first thing we did upon arrival was go to a nice restaurant for lunch with Jovan and David from the Sales Team. David wanted to take the opportunity to show us a restaurant that he really likes because of the beautiful location and the delicious food.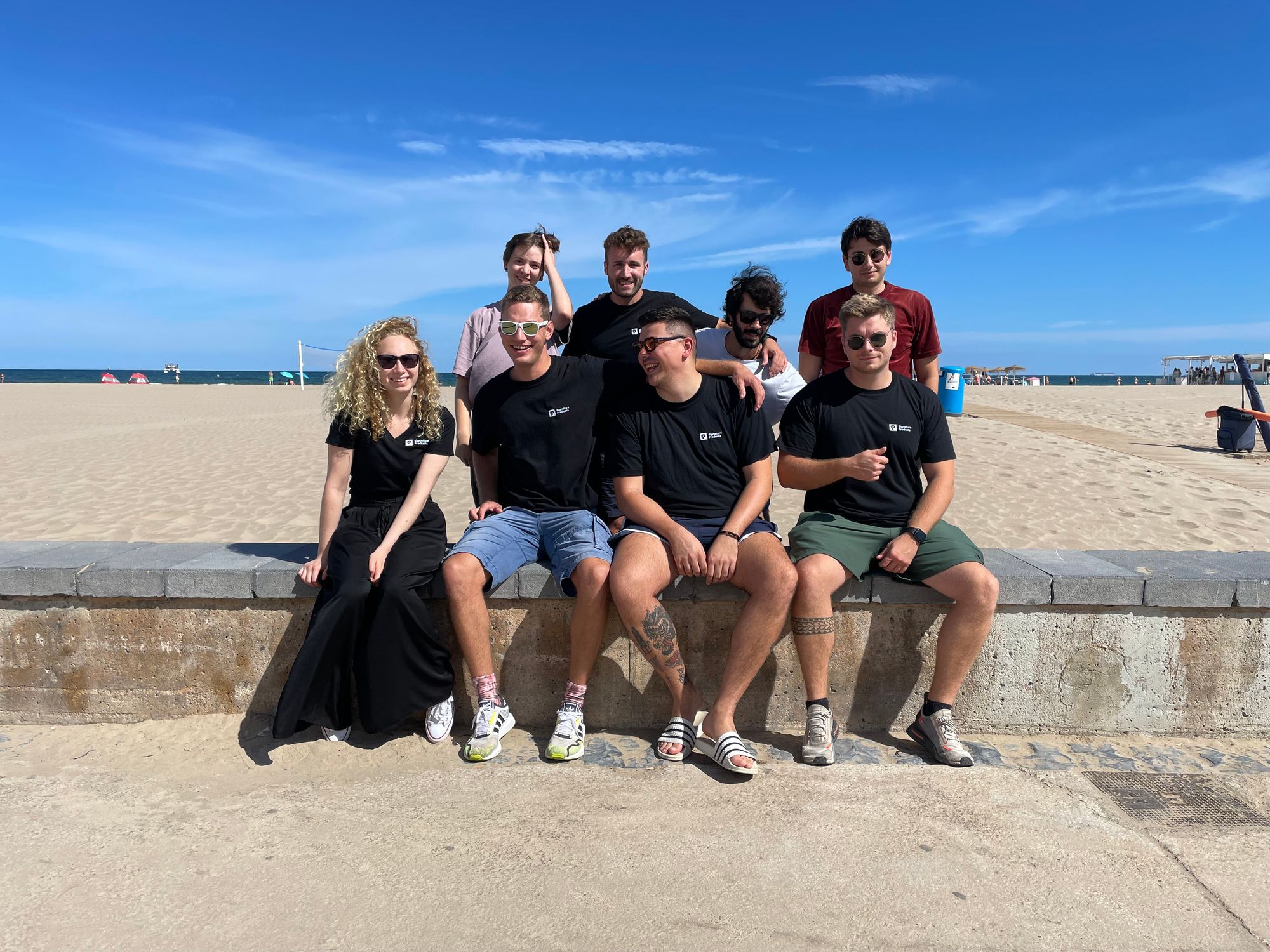 Unfortunately it was raining that day so we couldn't sit outside and the inside restaurant was full. This meant we had to hunt for a while to find a seated restaurant for us. But we took the opportunity to let David show us around a bit and to familiarize ourselves with the area. We were very excited about the part of the city that we got to see that day.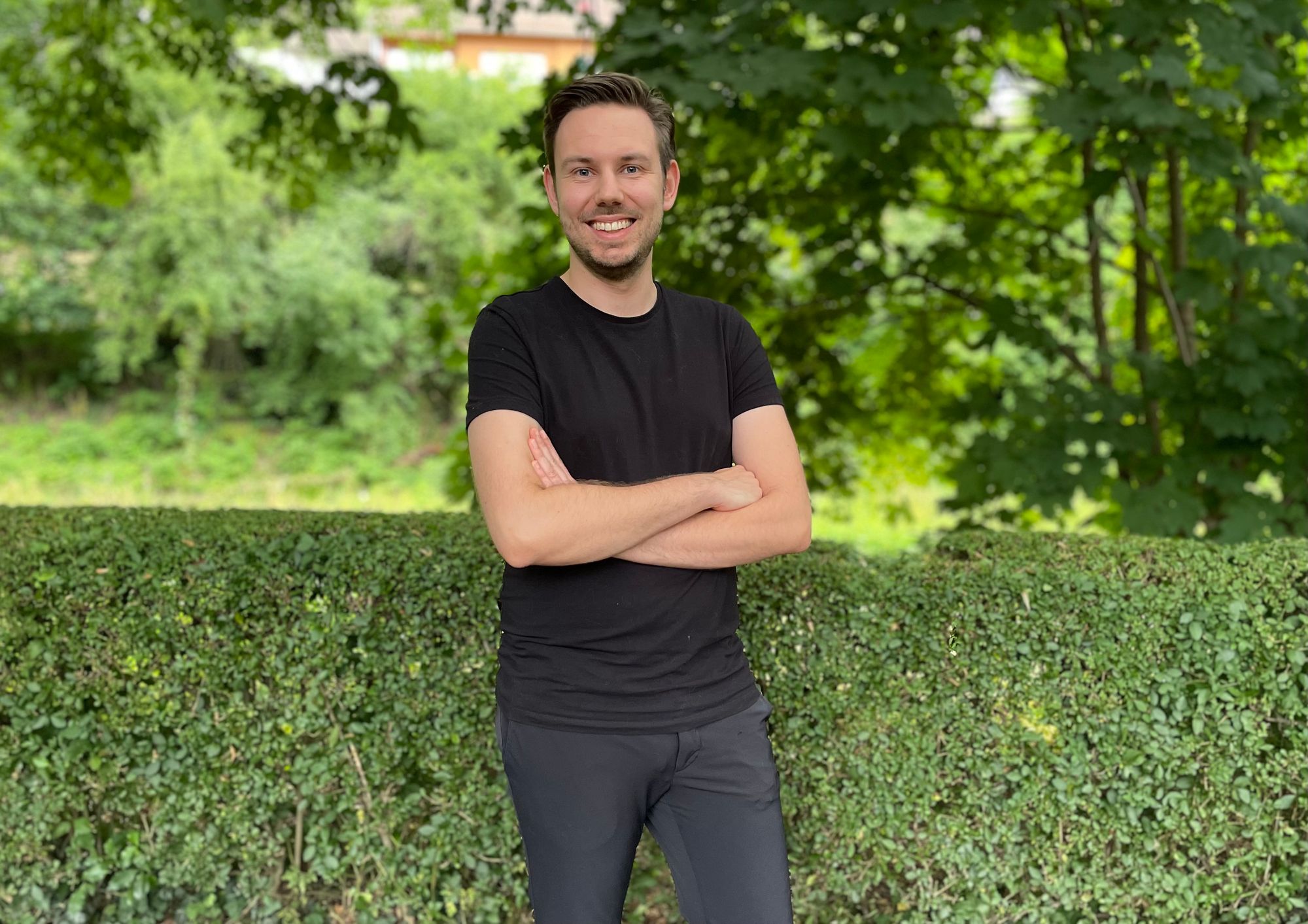 At the end of our first little city tour we went straight to our accommodation as we were very tired. We spent the evening relaxing together in our accommodation to recover from the trip. It was a very comfortable atmosphere, where we talked a lot, including about upcoming projects, but also comradely about personal matters.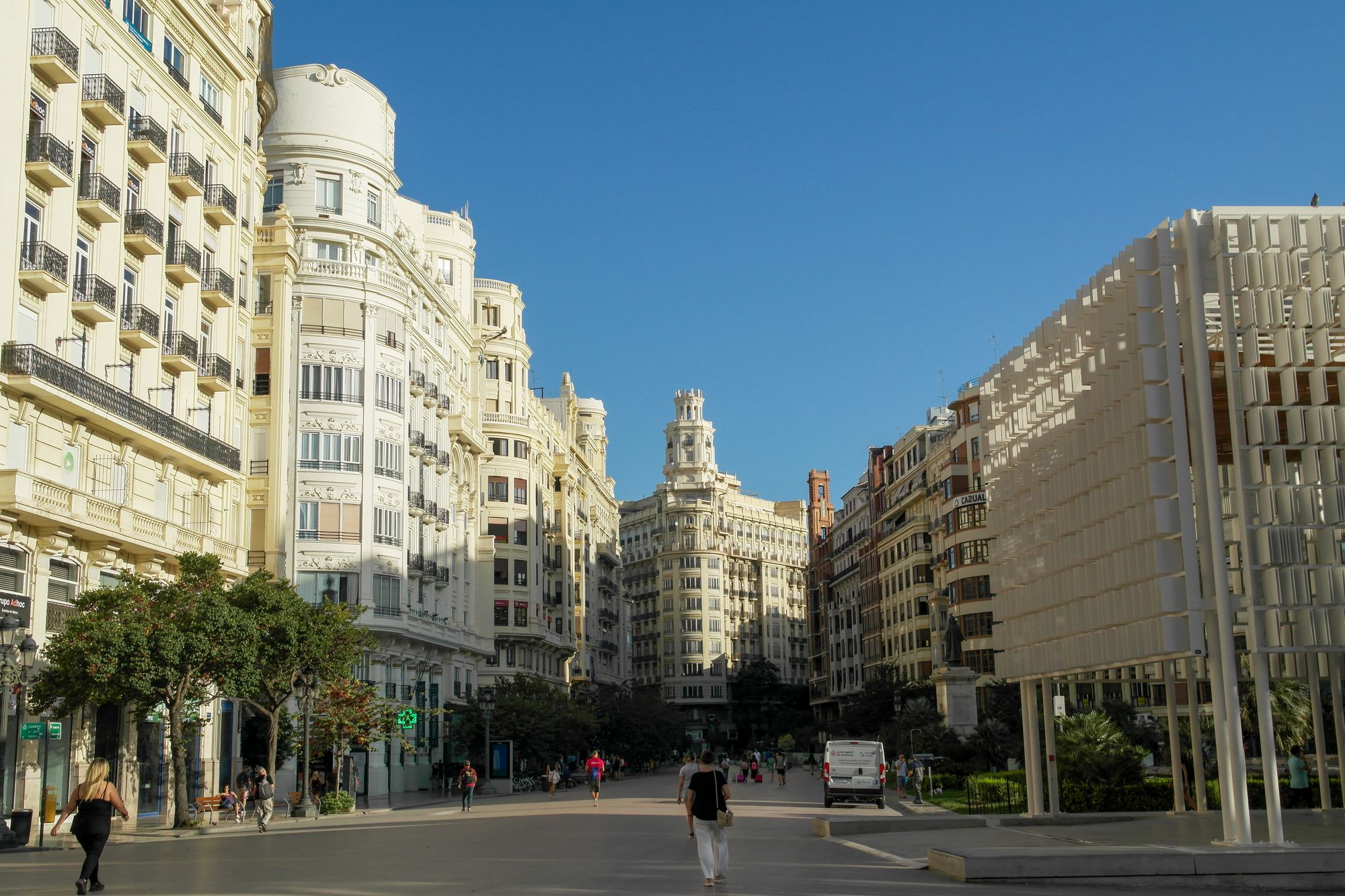 The next morning Jovan picked us up from our accommodation and together we went to each other's apartments. We had coffee along the way and took our time to see more of Valencia. After that, we set about making a video for the Signature Products YouTube channel. For this upcoming video, we recreated our delicious hemp protein pancakes, which we then all tasted together for breakfast. Cooking together was a lot of fun for all of us and gave us the opportunity to strengthen our team spirit. You can also find the recipe for the pancakes in one of our blog entries:
Be sure to check out our Recipes section for more easy hemp-based recipes to inspire you!
Later, we visited The Turia Gardens ("Jardí del Túria") - also known as the largest urban park in all of Spain - and took a walk there. This breathtaking park provided an inspiring backdrop for us to brainstorm together on various marketing topics in peace and quiet. It includes fountains, shady walkways, museums, sports fields and many different trees including pines and palms, all of which impressed us greatly. We finally found a cozy spot under a pomegranate tree, where we took a lot of time to think about new projects we want to tackle in the future. The place provided us with a suitable atmosphere for a refreshing break away from the hustle and bustle of the city.
Little history lesson!
After the great flood of 1957, the Spanish government planned to divert the river and create an overpass, but ultimately decided to turn it into a park instead, the Jardínes del Turia.
After having a tasty snack in a small restaurant, we continued through the park to the "Amics de l'Òpera i de les Arts de la Comunitat Valenciana", Valencia's major opera, culture and performing arts facility and a dynamic urban landmark, whose impressive architecture houses different types of art. As we walked around the Palau, there were many small puddles of water that made the air a bit cooler and more comfortable. We greatly enjoyed the view and the weather.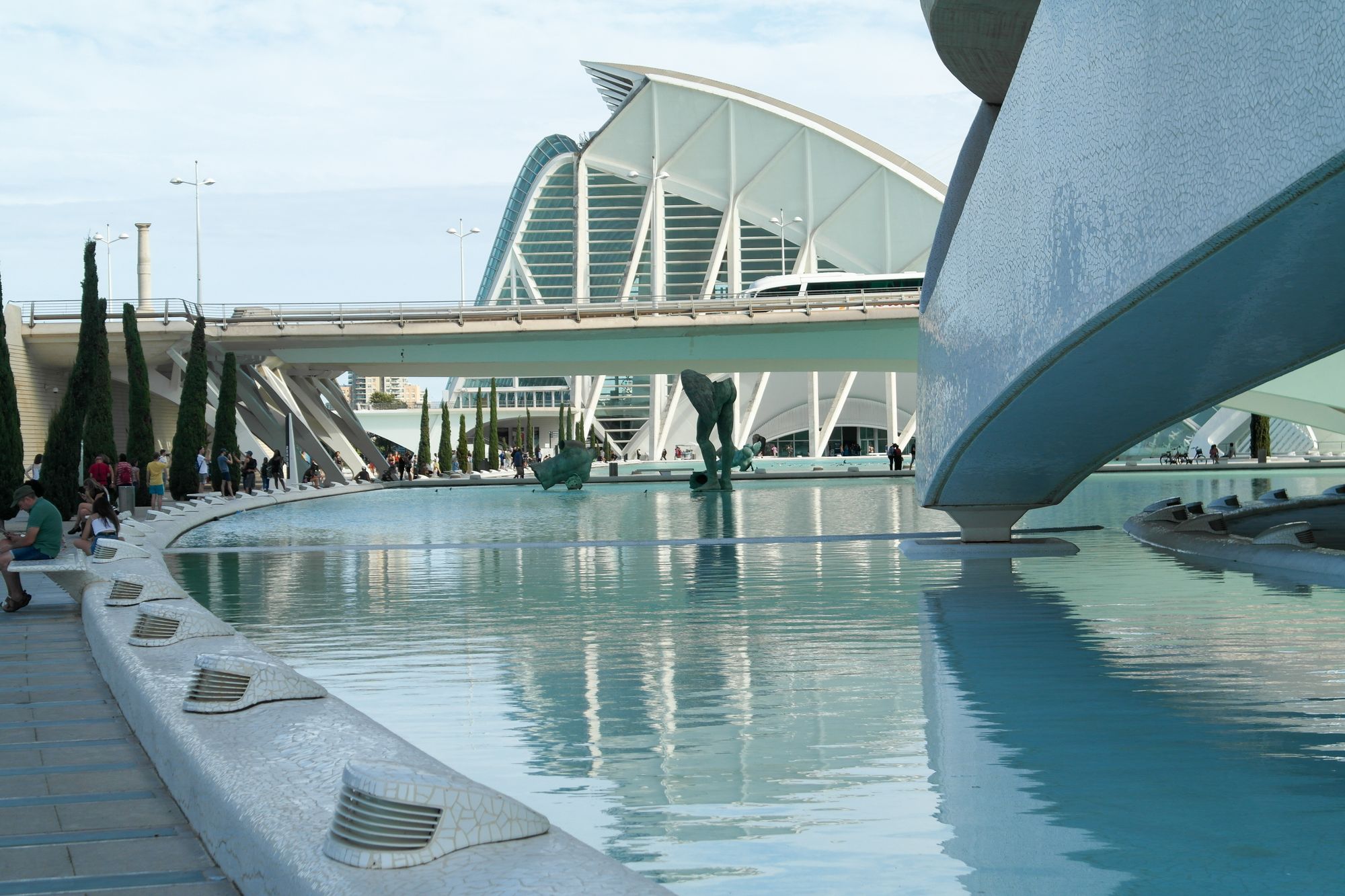 In the evening we went out to eat with the other team members, including Florian, Paul and Giuliano, and had a lot of fun talking together.
On Thursday we went to the big market (Mercado Central) in Valencia for a quick breakfast. It was very lively there in the morning and a large selection of delicious food was offered at every corner of the market. Traditional tapas, horchata, delicious Spanish jamon, famous Valencian oranges or simple sandwiches - everything was there. After we bought some snacks there (also to bring them to the others), we went back to our accommodation. The rest of the day was a mix of coworking, our daily chores and some breaks where we talked and laughed a lot.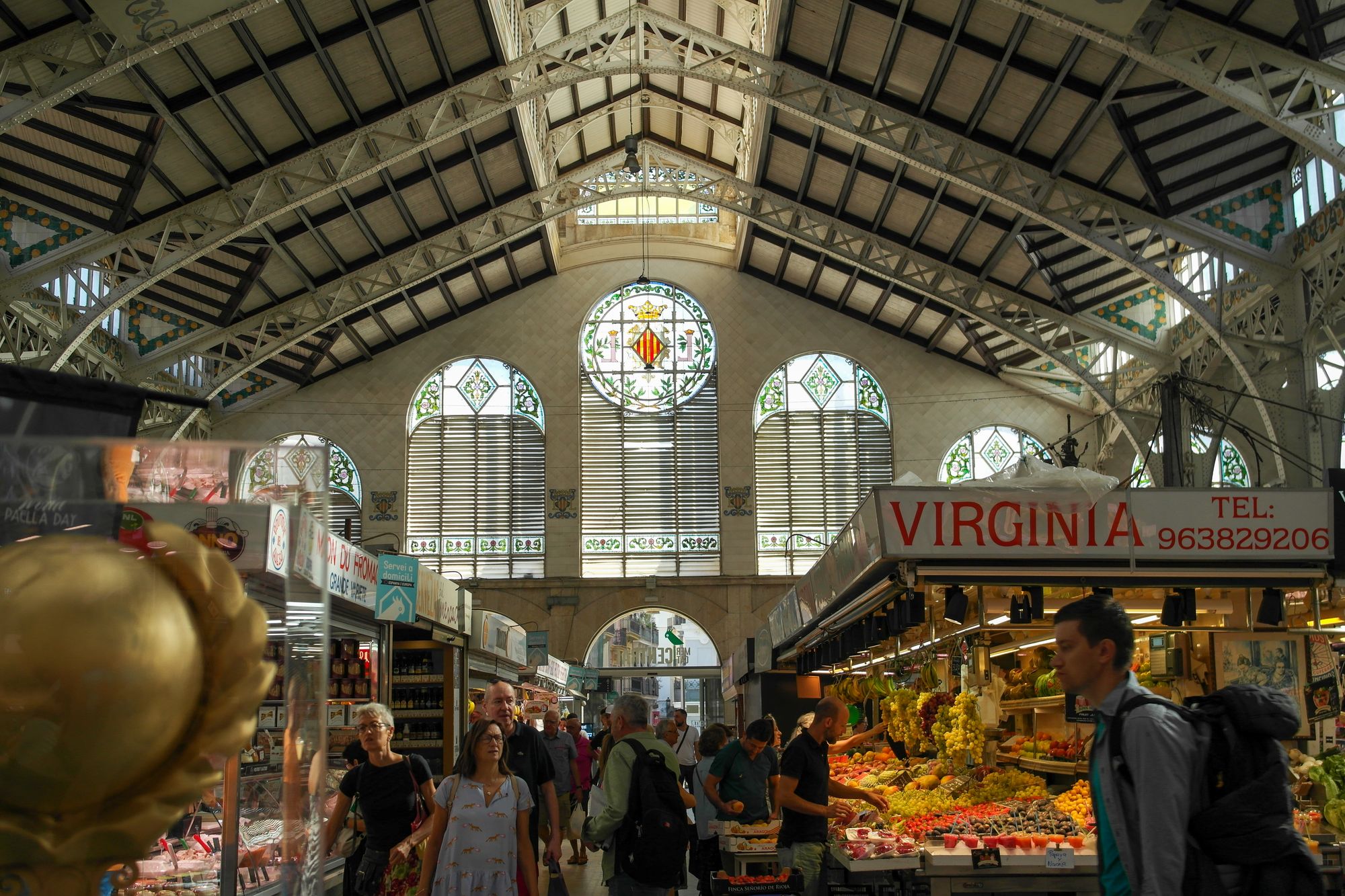 In the evening we went to the beach with Jovan, Paul and David and walked a bit along the beach promenade, put our feet in the water and enjoyed the time together.
Friday was photo shoot day: we took various photos of ourselves as a team and of the surroundings for the website and other purposes. After that we all went swimming to the beach together to cool off in the water. There we also tried paella, a rice dish from the pan and the national dish of the region of Valencia and the Spanish east coast. After resting a bit on the beach we went back to the apartment and got some work done.
Later we got a chilled coffee and visited the "Parc Central", a park of over 200,000 square meters, which is still known today as one of the geographically, culturally and historically most important urban and infrastructure projects in Valencia. It is considered the "green heart" of the city and connects parts of the city to the east and west that were previously separated by railway lines. The unique design focuses on the theme of water, which is of great importance to Valencia, given that the city is framed by different ecological habitats: the Turia River Reserve, the landscape of the Huerta Valenciana with its irrigation canals, the Albufera Natural Park and the Mediterranean Sea.
In this park we enjoyed a few more relaxing hours together and chatted about trivialities. There were numerous beautiful orchards and flower gardens to admire and we even saw some canaries there.
Unfortunately we had to leave on Saturday. It was a wonderful time and a good opportunity to get to know our colleagues better. We really enjoyed working together, exploring the city and trying delicious Spanish dishes and wish we could have stayed longer.